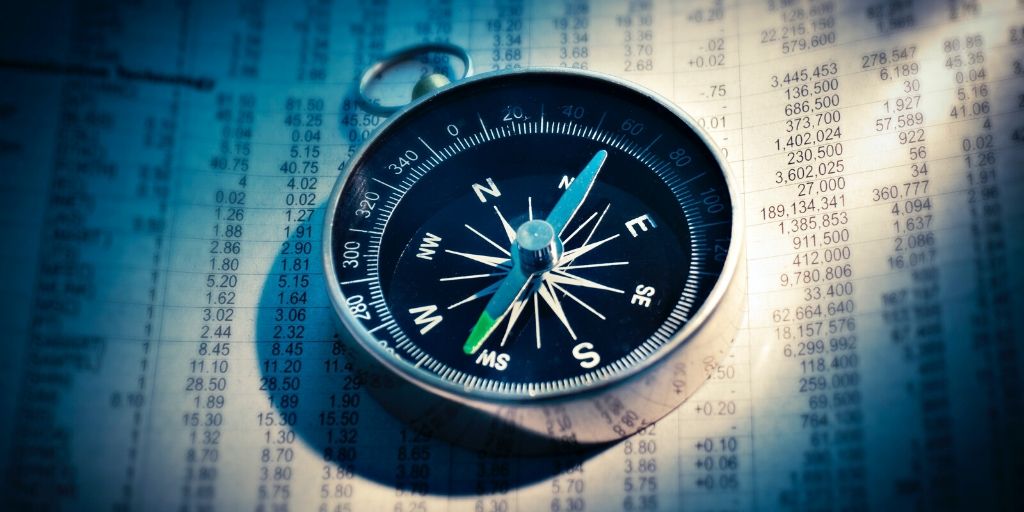 By Tyson Farmer
"A strong woman is a woman determined to do something others are determined not be done." 
— Marge Piercy, poet
Most of us can point to specific people or events that have influenced our decisions and made an impact on how we live our lives. Fortunately for me, several people have helped shape me into the person I am today. I come from a family where the women are in charge—strong, spirited, and straight to the point. These women made such a positive impact on me that I married a strong, spirited, straight-to-the-point woman, and she is the reason I am here today working as a financial advisor. My goal is to help strong, professional women organize and manage their finances so they can prepare for retirement and the financial futures they have worked so hard to achieve. 
Starting My Career
I became a financial advisor in 2006, but finance was not my first career goal. I was working on cars when my wife encouraged me in the direction of the financial industry. She saw my skill and talent for working with numbers and managing finances, along with my desire to help others avoid financial pitfalls. My wife has been the primary driver of any successes we've had in life, and her impression and influence on me is why I have such a passion for helping women. 
My mother also played a major role in the "why" behind becoming a financial advisor. She worked three jobs to support her three children, and she consulted a neighbor who was an independent financial advisor to help manage her finances. This "advisor" did not give her sound advice and, unfortunately, caused her more financial burden and stress. I wanted to become a financial advisor to make sure this didn't happen to other women seeking financial advice. 
Building My Career
After working in the financial industry for 16 years, I decided to venture out on my own. I started Vega Financial a little over a year ago because I was tired of having managers tell me what was right for my clients when I knew that it wasn't going to ultimately be in their best interests. I have a true desire to help clients and actually be a fiduciary, which I didn't feel like I could do working with a large financial corporation. I also wanted to be in charge of my own future. I can relate to and understand my clients because this is what they are looking for as well—the opportunity to be in charge of their financial futures and build better lives for themselves and their loved ones. 
Today, I am living my best life, and my goal is to help others do the same. By providing personalized, simple solutions to my clients' challenges, I can help them pursue and achieve their financial goals, which can then improve their lifestyles overall. 
Why I Love What I Do
Every day I strive to be better than the day before, and I put this philosophy to work in all that I do— whether it's being a dad, husband, advisor, or friend. 
I work hard at being an advisor because I have a passion for market analytics and seek to foster financial well-being. I want to educate my clients and simplify complex financial matters so they feel empowered to manage their finances and reach their goals. 
Even though I can't help everyone I encounter, the clients I work with always receive my best effort to help them get where they want to be financially. I also like to see clients smile! It's very fulfilling and motivating to know I'm in a position to help, and then actually see the fruits of my labor through the positive changes made in my clients' lives.
Your Turn!
Now that you know a little about me, I'd love to hear your story. What are you looking for in a financial planner? What challenges do you currently face? Schedule an introductory phone call by reaching out to me at [email protected] or 206-883-8342.
About Tyson
Tyson Farmer is the founder and a financial advisor at Vega Financial, an independent financial advisory firm making a difference by providing clients proactive planning, objective guidance, and a well-organized financial life. With over 16 years of experience, Tyson strives to build strong, long-lasting relationships with his clients so he can help them build plans based on their needs, desires, and goals. Tyson is passionate about putting his clients first, always, and helping them take advantage of opportunities and overcome the challenges many families face today. He specializes in working with professional women who are in their prime working years and looking ahead to retirement, as well as gay male couples who want to know there's someone in their corner advocating for them financially as they work toward their goals.
When Tyson isn't working or trying to grow and be better each day, you can find him training for the triathlons he completes every year, paddleboarding with his daughter, or giving back to the community by staying involved with the local school board and raising money for the Seattle Children's Hospital. To learn more about Tyson, connect with him on LinkedIn.